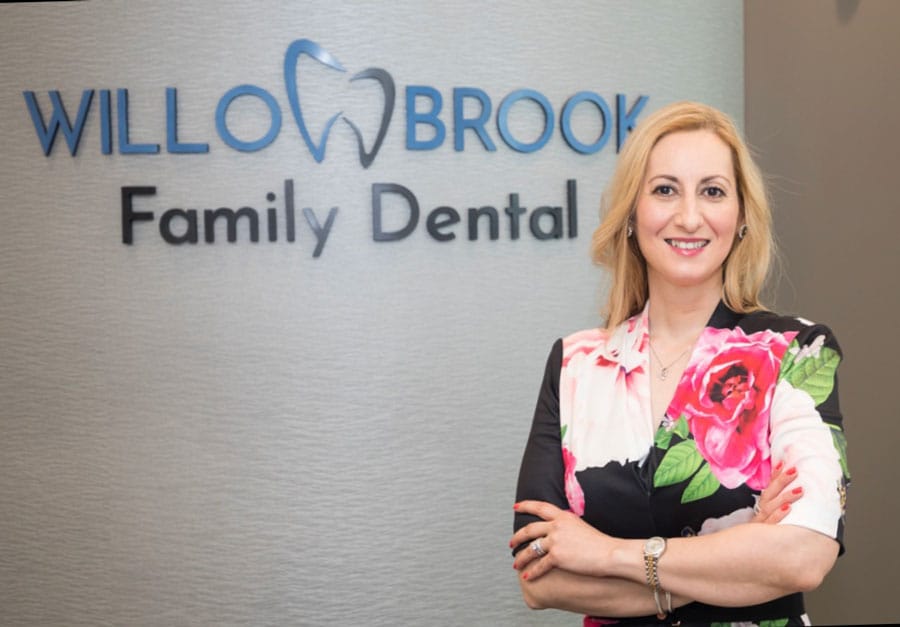 Dr. Dima Sibai
A board certified dentist, Dr. Dima Sibai completed her Doctorate of Dental Surgery degree at the University of Illinois Chicago College of Dentistry. She continues to keep up-to-date with the latest advances in dentistry through attending hundreds hours of seminars and advanced training courses.
Dr. Sibai is an active member of the American Dental Association, the Illinois State Dental Society, the Chicago Dental Society, the Academy of General Dentistry, the American Association of Dental Sleep Medicine, International Implant Association, Invisalign, and several other dental associations.
As a trusted dentist and resident of the area of Willowbrook, Dr. Sibai's greatest reward is making her patients happy and confident about their smiles. "There is nothing more rewarding than giving back to the community and making a difference in people's lives. I could not have asked for a better job" Dr. Sibai said. She loves treating the entire family and building relationships with her patients by providing a wide range of dental services to both adults and children. Dr. Sibai believes that a healthy smile starts at an early age. For that, she values patient education and empowers her patients to make informed choices about their dental treatment. Dr. Sibai takes the time to explain the treatment plan to her patients and inform them what to expect before and after dental procedures.
"I am passionate about what I do. The well-being of my patients is my top priority" Dr. Sibai said. "I listen to their goals and concerns. It is crucial to customize a treatment plan that meets each patient's needs and expectations."
In her free time, Dr. Sibai volunteers in several charity organizations. She loves spending time with her family, biking, cooking, and traveling.
At Dr. Sibai's new state of art office in Willowbrook, you will be welcomed with warm smile and professional staff. Their new cutting edge technology offers the best and latest in dental care. While designing her office, Dr. Sibai paid a special attention to create a beautiful relaxing atmosphere that offers her patients a top quality dental care in a relaxing environment.